Are you in the mood of watching a good love story? You are in the right place as this list will tell you about the best rom-coms you can watch on Netflix. Netflix indeed is a streaming giant, and it has a lot of stuff that you can watch, including the original Netflix content and the bonafide classic hits. So let's not waste any time and gear up to watch movies that feel like a warm blanket.
10. Scott Pilgrim vs. the world
You cannot guess what this movie will hit you with. It is not just an average romantic comedy; there's a lot of ass-kicking going on in a comical way. Scott Pilgrim vs. the World wasn't a great success upon its release, but the movie has grown into a cult classic. It follows the story of Scott Pilgrim, a bit selfish and misguided guy who falls for Ramona Flowers, a beautiful delivery girl. Scott has to defeat Ramona's seven evil exes, then only he can date Ramona. The movie pictures video game-like fights but never drifts from the core romantic theme. The best thing about the film is, it gets better on repeat viewings.
9. Definitely, Maybe
If you are a fan of How I Met Your Mother, you definitely want to check this out. Definitely, Maybe shares the same approach with HIMYM. It's about a dad telling his kid about his past lovers and eventually revealing which one is the kid's mother. Ryan Reynolds is at his best in the movie, and he narrates the story of love and loss related to his life's three key relationships. Definitely, Maybe is charming and heartfelt.
8. Pride and Prejudice
There are multiple adaptations of Jane Austen's Pride and Prejudice; however, Joe Wright's 2005 adaptation turned out to be the best of them. Keira Knightley plays Elizabeth Bennet, and Matthew Macfadyen plays Mr. Darcy. The two get into a hot-and-cold relationship. Everything about this movie is top-notch; the production design and cinematography takes it to another level. Knightley and Macfadyen successfully depicted the spark between the protagonist on the screen, and Wright's vision brings romance to life.  
7. The Notebook
You will fall in love with Allie and Noah. The two have given us romantic comedies that will make you fall in love with them all over again. The Notebook will make you happy, and it will make you wish to live moments like the characters in the movie, and it will then leave you broken-hearted. Ryan Gosling and McAdams are perfectly matched for each other, and the viewers can feel the heat and chemistry between their characters all too well.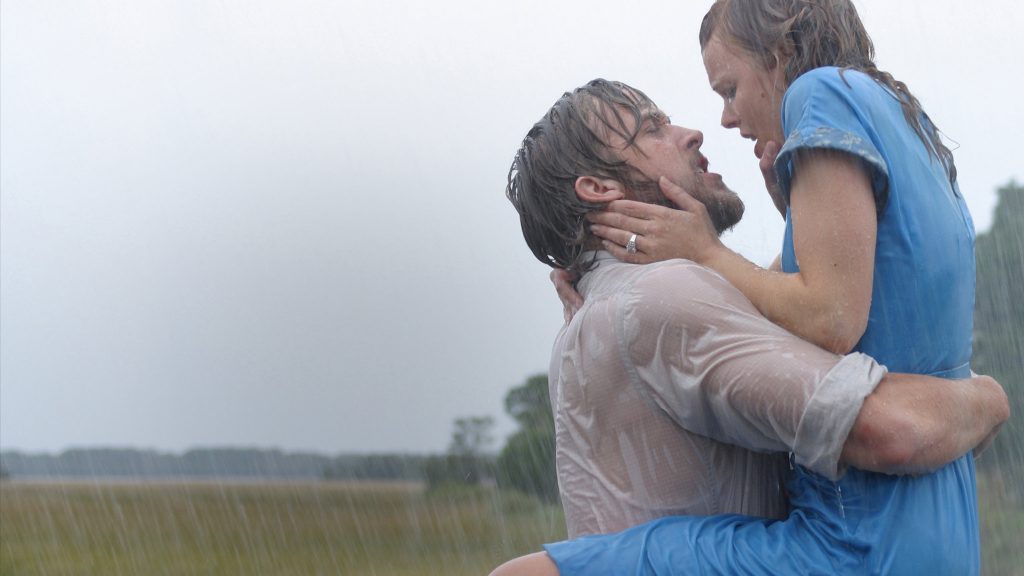 6. About Time
About Time (2013) is a romantic comedy gem and one of the best time-travel movies. We have to thank Richard Curtis for beautifully directing the film. It follows a young man who discovers that his family men have the unique ability to time travel. Our protagonist just knows how to use the power; he time travels to the night when he first met the charismatic American girl he liked. Things go smoothly, but the delightful, romantic, and grounded story turns into an emotional one as the story continues.
5. Set it up
As the title suggests, the film is majorly about setting up two people. The story is about two beleaguered assistants played by Glen Powell and Zoey Deutch. The two try to set up their bosses so that they can have some free time for themselves. We know the story seems pretty unrealistic, but the direction and everything is done so well, you don't feel anything but happiness after watching the movie. In all the scheming to set up their bosses, the two start falling for each other, something viewers restlessly wait for! Critics Stated that Deutch and Powell's performance is dazzling in the movie, and they are just like Tom Hanks and Meg Ryan of the streaming generation.
4 Always Be My Maybe
An Asian-Asian romance is pretty rare in Hollywood, and this one did it right! Ali Wong and Randall Park's dream team is too good to miss. It follows two childhood best friends' story, Sasha and Marcus. The two split apart in their teenage only to meet years later. Sasha has become a celebrity chief while Marcus is trying to find the next piece in the puzzle. The film takes some time to pick up the pace, and you can feel that Park and Wong are no less than dynamite together.
3. To all the Boys I've Loved Before (2018)
The movie is adapted from a young-adult novel of the same title by Jenny Han. It follows the story of Lara Jean, whose life gets out of control when all the boys she has ever loved receive letters that they never meant to receive. Lara Jean is a high schooler who fake dates a star Peter Kavinsky to throw off her recent crush. The film is comforting and fun, pleasing and clever, and romantic.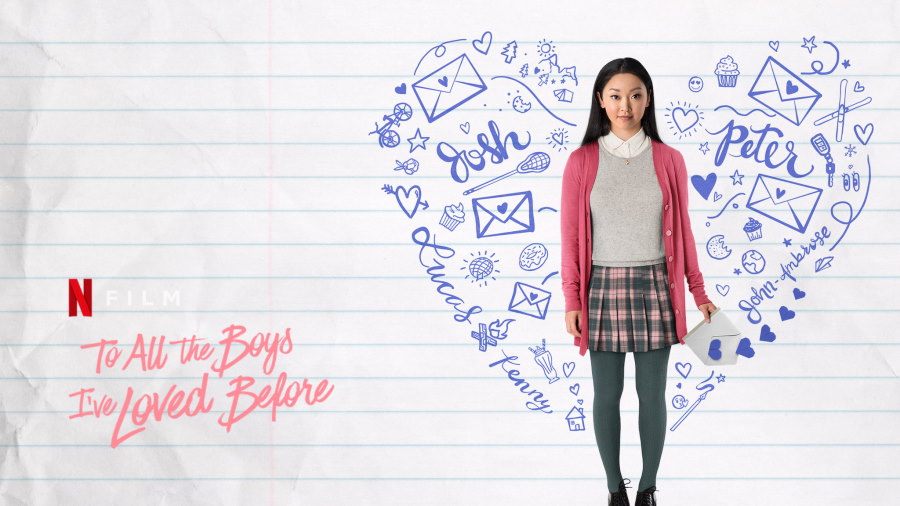 2. The Half of it
The Half of it is the latest gem given to us by Netflix in the form of a romantic comedy. The film is about three teenagers searching for their identity, and their first love results in a messy love triangle. A love triangle that never feels exploitative or cheap. The Half of it has taken the crown from To All The Boys I've lived before, with the help of flawless Direction and story by Alice Wu. The film represents a teen romance that is equally bittersweet and real.
1. Catching Feelings
Catching Feelings has been rated 100% on Rotten Tomatoes. The movie revolves around a married couple, Sam and Max, who welcome a renowned writer into their home to spice things up. Catching Feelings is easygoing, Sexy, funny, and at the same time, it is thought-provoking too. A decent plot that can make you laugh; it has everything that makes it worth watching. The movie is fitting for a cold Sunday of winter with a hot chocolate in hand and your loved one in your arms!
You can stream all the movies mentioned above on Netflix right away. Many other great rom-com movies are not present in the list, such as Our Souls at Night, Tramps, The Old Guard, etc. So which one from the list you like the most?